The UK's Most Comprehensive
Car Warranty Guide
Car Warranty Definition
First of all, what is a car warranty? According to the Oxford English Dictionary, a car warranty is: "A written guarantee... promising to repair or replace... within a specified period of time."
The reason for a car warranty purchase is simple – car repairs are an inevitable part of car ownership.
Parts costs, often in 3 or 4 figures – and labour costs of up to £200 per hour – mean car repairs quickly add up. An extended car warranty negates the fear of these escalating costs by providing confidence and peace of mind in the event something goes wrong.
" A written guarantee... promising to repair or replace... within a specified period of time. "
Why m

e

?
You'll find this dotted around our car warranty guide to highlight where our MotorEasy plan distinguishes itself from the competition.
Find them for an insight into how you can save time and hassle on car repairs.
Choosing A Car Warranty
Comparing car warranties can be tricky. Understanding car warranty documents full of jargon and industry terminology is daunting enough to put many motorists off completely.
Why m

e

?
All our documents are written in plain English, and we try to always write in language you'll understand. Definitions sit alongside anything that looks unfamiliar – and if you need any help, just ask!
We try to keep car warranty comparisons simple by using a few key differentiators below:
Are failures caused by 'wear and tear' covered?
Don't be confused. The term 'wear and tear' can often be attributed to parts that are bound to wear out in relatively short periods. These are generally referred to as car service or frictional parts which need regular or ad hoc replacement - such as brake pads
All warranties, even from new car manufacturers, won't cover these parts but within the industry they are often termed 'wear and tear' items.
Don't confuse this with "wear and tear" referred to when it comes to selecting your warranty. Every part eventually wears out so the hardest judgement for any warranty provider is to offer cover that protects the owner from big bills without the price of the warranty becoming overly expensive. This is generally achieved by having a "betterment" table so that, as the vehicle's age and mileage increases, some contribution towards the claim cost from the policyholder would be required.
Beware of cover that doesn't cover "usual", "gradual", "general" or "normal" wear and tear or deterioration. MotorEasy knows that around 50pc of failures result from this, with a further 20pc due to "premature wear", so a warranty that doesn't cover all these types of wear and tear will not be paying for many claims.
Usually, true wear and tear coverage commences following an exclusion period, which may be removed given certain conditions.
MotorEasy offers the option of a free vehicle health check allowing wear and tear cover to start immediately after its completion.
Can I use a garage of my choice?
Most warranties allow you to have car repairs carried out at any VAT registered garage. MotorEasy warranties allow motorists to use a garage of their choice or the MotorEasy network - an innovation which brings many consumer benefits (details below).
Does the car warranty cover overheating?
Many potentially expensive car repairs are caused by overheating, yet not all extended car warranty plans include this coverage. All MotorEasy warranties include overheating coverage.
What is the pay-out limit?
The highest level of coverage (included with all MotorEasy warranties) to look for is to the value of the car. Watch out for some car warranty plans that will only cover up to a certain value - in total or a single claim.
Why m

e

?
The car warranty we've built comes with a few unique benefits to be aware of:
Will the car warranty settle directly with the garage?
Most UK car warranty plans will require you to initially pay for covered car repairs, then reimburse you within a set timeframe (often 30 days). For most motorists, this is a considerable outlay they did not budget for when buying the car warranty. To avoid this issue, MotorEasy has setup a network of 10,000+ UK garages where we will pay them directly for your car warranty repairs.
Will car warranty repairs include collection & return?
Any time your car needs to go to the garage it's inconvenient. With this in mind, MotorEasy can arrange your car to be collected and returned to you with any car warranty repairs carried out by our network of garages.
Will the car warranty company deal with the garage on your behalf?
Let's face it, most motorists dread dealing with garages. A lack of understanding and huge potential costs lead to a stressful relationship at best. That's why with MotorEasy, our engineers deal with garages on your behalf, keeping you informed at every stage via a MotorEasy account.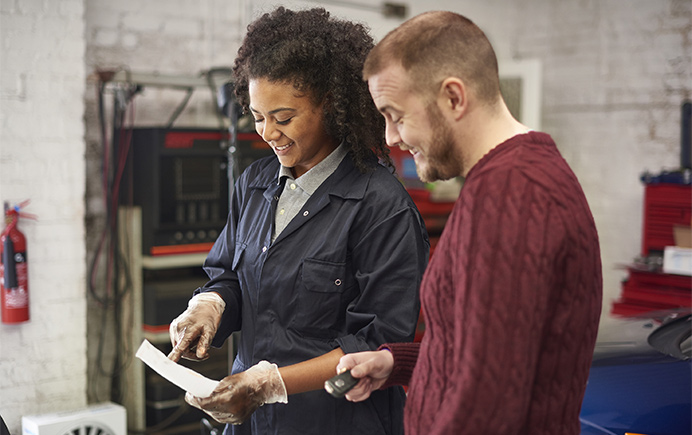 Frequently Asked Car Warranty Questions
Dealer Extended Car Warranty Vs Direct Car Warranty
If you purchased a used car recently, the dealer may have included or tried to sell you a car warranty with the purchase for peace of mind. These warranties tend to include a considerably lower level of cover, as well as a margin for the dealer. Purchasing a car warranty direct from a provider offers a better price and more consumer focused product, meaning better results for you.
Car Insurance Vs Car Warranty – what's the difference?
Car insurance is a legal requirement, whereas a car warranty is a proactive car ownership purchase. Car insurance protects the car or driver against accident damage. Warranty wise you are protecting a specific car against mechanical and electrical failures.
Comparing Car Warranty Component Coverage
Unlike car insurance, car warranty coverage varies wildly. The car warranty provider will decide which parts of the car they want to cover and build a product which they believe will best protect the customer. Warranties involve a balance between keeping the coverage comprehensive enough for customers and the price low enough to make it an attractive purchase. Wise up to car warranty coverage using our simple checklist to see which key areas are covered – some car warranties don't or will charge extra to include them:
Air Con System
Braking System Components
Clutch System Components
Electrical Components
Emission System (Catalytic Converters & Diesel Particulate Filters)
Engine
Fuel System
Ignition System
In Car Entertainment System
Steering System
Suspension System
Transmission System
Turbos
You might notice that car warranty coverage includes less of these areas for older cars, this is because the cost to include them would make a car warranty prohibitively expensive.
For performance and high-mileage cars, warranties will often require a Health Check or pre-inspection before being covered. The purpose of this is to confirm there are no pre-existing faults with the car. The benefit of a Health Check is that the car warranty company will often remove their wear and tear exclusion after confirming the car's health.
Why m

e

?
Most UK motorists don't have an in-depth understanding of the mechanical functioning of a car. They just want to be able to drive in confidence knowing that if anything goes wrong, it will be covered. We understand this, and have built what we believe to be the UK's most comprehensive and inclusive car warranty products.
What Won't A Car Warranty Cover?
Car Warranty protection will never include coverage for faults which were pre-existing at the car warranty start date.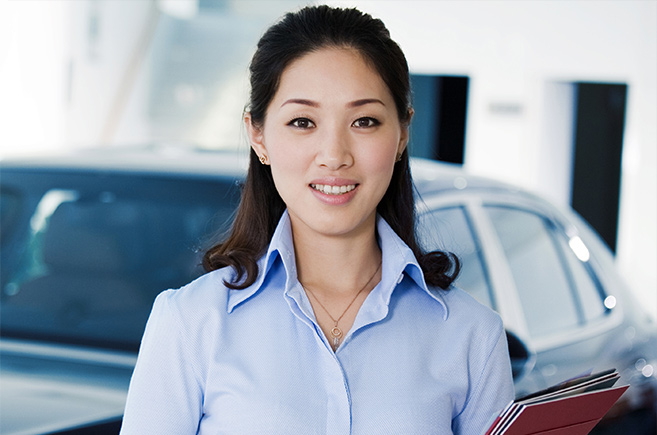 Traditional Warranties vs Discretionary Warranties
Traditionally, UK car warranties have been underwritten by a third party insurer such as via a broker at Lloyd's of London. While, on the surface, this might provide you with some reassurance; in reality, this will add a significant cost to the car warranty price to pay the underwriter's margin. These underwriters also need to signoff car repairs before they are paid, meaning they take longer to proceed.
A discretionary car warranty provides you with the same level of coverage as a traditional car warranty, but by centralising the car repairs fund it means there are no third-party margins to pay (reducing the car warranty price) and your car repairs will be authorised quicker.
When Can You Purchase A Car Warranty?
The only requirement when setting up a car warranty is that it has been serviced in accordance with the manufacturer's requirements. Proof of this will be required should car warranty repairs be needed.
Are There Any Car Warranty Obligations?
To keep a used car warranty valid the car must be serviced according to the manufacturer's guidelines. All car repairs must be authorised by the car warranty provider before they proceed.
Why m

e

?
With your free MotorEasy account, you'll receive car servicing reminders - as well as the opportunity to book manufacturer equivalent car servicing through the MotorEasy network; up to 40% cheaper than the equivalent car service at a franchised garage. As a discretionary car warranty provider, MotorEasy's car warranty authorisation process is significantly faster, meaning we'll get your car back on the road quicker.
Anything else?
Overseas Car Warranty Use
Some warranties include coverage for failures that occur while overseas. MotorEasy's plans include up to 60 day's overseas use.
Breakdown Coverage
If the car breaks down at the roadside, motorists who don't have a roadside breakdown policy will need to pay a breakdown provider to recover their car to a garage. MotorEasy will cover up to £150 of this cost as part of a covered repair.
What Is Consequential Damage Or Loss?
Consequential damage/loss is when if a part that's not covered fails, breaking a covered part. A common car warranty example is an alternator belt failing which leads to a timing belt breakage. This can quickly destroy the whole engine –a costly repair – which would be covered even though the alternator belt is not a covered item.
Why m

e

?
Consequential damage is covered by every MotorEasy car warranty.
Household Appliance Warranty
While MotorEasy doesn't currently offer household appliance warranties, we have extensive experience in this area. The best rule of thumb when considering an extended appliance warranty is that they are more beneficial for more expensive products – for example american fridge-freezers, TVs and luxury devices. We'd advise against warranties on relatively cheap appliances such as kettles and toasters.